Software developers are currently in-demand on the labor market. As in most highly specialised professions, theory is important, but it is the practical experience that truly counts. How do you gain the necessary qualifications and skills to become a coder? How to enter the job market? If you are searching for some answers to similar questions, or maybe you are just starting out with your programming adventure, this article is for you. Read on for some practical ways to gain commercial experience as a developer.
The labor market seems to be favorable for professional coders, so many people want to become software developers. According to Europe's Digital Progress Report 2017 , between 2005 and 2015, the employment of ICT specialists in the EU grew by 2.2 million, to reach 7.7 million in 2015.
Motivation to change profession and development path can vary. One can choose a more traditional way, like getting a degree and university diplomas pertaining to the software development field. But what about the people who turn 25 or 30? They have a diploma and work experience in other fields, but somewhere deep inside they feel that programming is their undiscovered passion?
No worries, there are many ways to fulfill those dreams.
Self- studying vs. programming boot-camps
According to the 2016 Stack Overflow Developer Survey Results, 69% of all developers are self-taught. This path to becoming an experienced software developer will take time and, especially at the beginning, is not always a bed of roses. You will need a lot of patience to get there, as well as an eagerness to learn.
There are also plenty of coding boot-camps that offer courses on programming. Following the model of a trade school, the boot-camp teaches parts of programming with the biggest impact and relevance to the current market's needs. In addition, some of them offer help with job searching, as part of the curriculum.
To help young talents in their development, Desmart's team in collaboration with Infoshare Academy, took part in seminars during a boot-camp course. We had an opportunity to participate in sprint reviews where students presented their projects to the partner companies. We could look closely at their work and encourage the best students to attend a hackathon.
Difficulties with gaining the first commercial experience
Nowadays, commercial experience in software development is no longer an "advantage", it is essential. Working as an intern for a well positioned and dynamically developing software company is the best way to get that experience.
Here at Desmart, we are aware how important relevant work experience is to the recruitment process. Here comes the essential question: how to get that experience, if nobody will hire a developer with no experience?
You can develop your portfolio, expand your knowledge and keep applying for jobs. You may also try searching for internship programs that can help you pave your way to gaining the necessary experience.
Internship program for fresh coders
At DeSmart we have our specialised internship program – DeSmart's Code Cadets, tailored for beginning developers.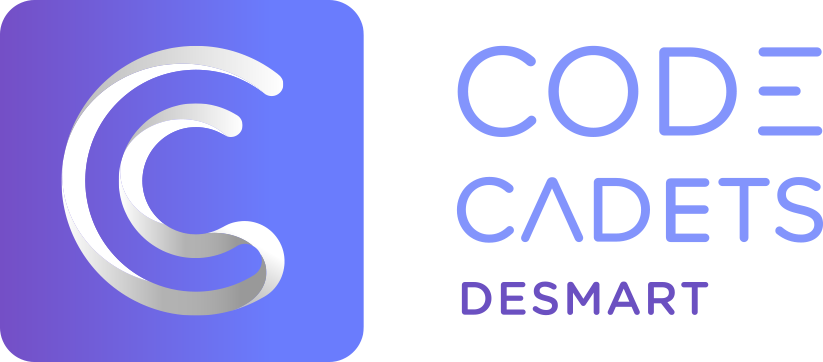 Desmart's Code Cadets is a 3-month paid internship that allows the participants to gain experience in the new technologies and get accustomed to the Agile culture. During the course, the participants have a chance to observe coders at work, see how we solve problems related to product development and learn standards of cooperation with the client.
Pick the best – hackathon
To recruit young talents for Desmart's Code Cadets program, we organized a hackathon and we invited inforShare Academy graduates.
During a one-day event, team's first task was to solve several code katas. After that, they proceeded with developing a small React application that was supposed to communicate with an external API. While picking the two winners, the development team from Desmart considered both the quality of the created application, as well as team spirit and communication skills of team members.
3 True Success Stories: It's Never Too Late to Become a Software Developer
The stories of the participants of our internship program show, that it's never too late to learn something new and change your job. Meet Tomek and Michał – the winners of our hackathon, and Dominika who joined our interns a bit later.