The secret is out: Poland is a growing hub for web and mobile development. From Business Insider to Forbes, everyone knows that Poland is just brimming with development companies that offer technical expertise, excellent customer service and affordable rates.
We love being a part of such an exciting tech culture, but we also love to separate ourselves from the pack. We always striving to be the best at what we do, whether that is experimenting with React and React Native technology or working on the cutting edge of wearable tech. We have been staying ahead of the curve for over a decade in a competitive tech industry.
That is why we were delighted to hear that Clutch.co, the go-to brand in the B2B market research space, recently highlighted Desmart among Poland's Leading Developers.

Clutch analyzed hundreds of firms along dozens of metrics, including industry experience and digital properties, but the main reason we ranked well on this competitive list is because of the interviews they conducted with our clients.
One happy client had this to share after we designed an app for their event booking business: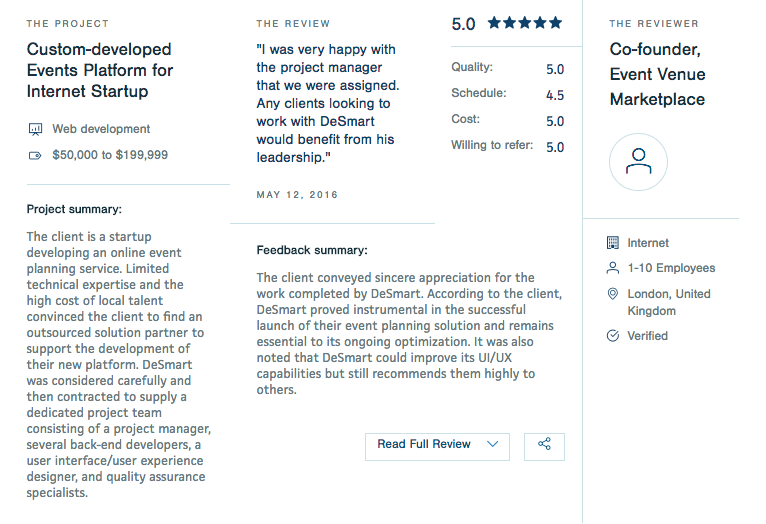 Greg Chodkowski, CEO of Salary Genius gave us five stars across the board after we designed the custom software that helped them skyrocket to the top of their market: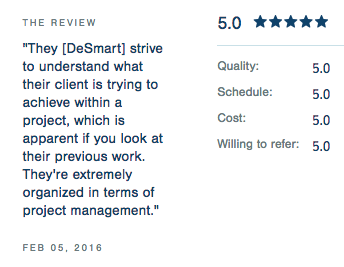 "They approach projects from a commercial point of view – what advantage each feature will bring the customer. This is something unique about them," Greg said. To learn more about our rankings and read what other clients had to say, visit our profile on Clutch.co.