DeSmart has recently hosted the first React/React Native Meetup called React'up. We already know a lot of companies in Tricity, big and small, using React Native and more software houses are starting to use it for mobile app development. However, we felt that the community of React Native developers was sorely lacking, so we decided to create a meetup group.
For DeSmart, as a software house working with tech startups, it's a necessity to be up-to-date with current trends. Not so long ago, we decided to create native mobile apps by using React Native. It was (and still is) a challenging and pleasing experience for DeTeam. React Native allows us to develop native mobile apps for iOS and Android using JavaScript and React. This new framework quickly gained followers and community support. When we started our adventure with React Native, we quickly discovered that in Tricity there was a shortage of venues focused on talks that explore new ideas concerning the React ecosystem.
React'up #1
Encouraged by the success of React meetups in several other cities in Poland (e.g. work well done in Cracow or Warsaw), we have decided to respond to the needs of the developer's community in Tricity. That's how the concept of organizing React'up was born.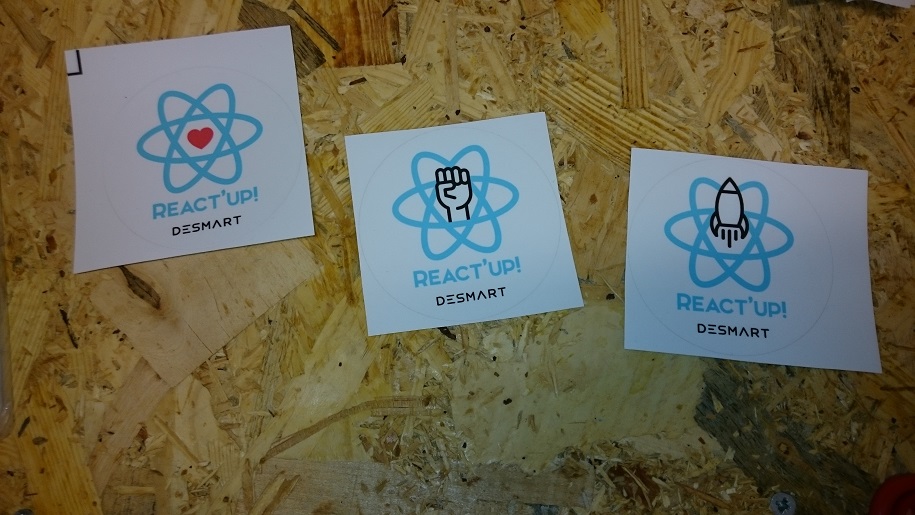 Luckily, we have our own conference space, dedicated to both internal and external events, so this is where we could host our first React meeting.
We wanted the talk topics to be attractive to the developers experienced in React Native and also useful for beginners, who aren't afraid to get their hands dirty, setting up a React environment from scratch.
Following each speech, there was time for discussion, when the speaker answered questions from the audience.
Of course, after the main part of the meetup, there was some time for networking over some snacks and beer.
Going mobile:Getting started with React Native
We have started our meeting with a short but very intense introduction to React Native from Kacper, our FrontEnd Developer. The presentation started with a brief guide on how to style components and manage the visual layout of the app using Flexbox. After that, Kacper presented some of the most important concepts in Native applications like the use of Navigator, which allows you to switch between views and how to request and display dynamic data from RESTful API using fetch library.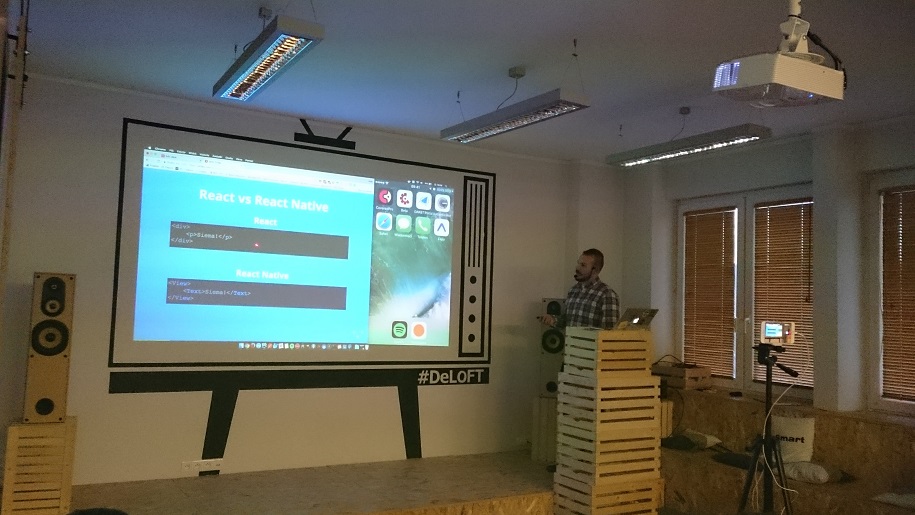 Testing doesn't have to be tedious: introduction to Jest
The second presentation was about getting started with Test Driven Development approach when writing React apps using Jest, a testing framework from Facebook. Rafał, (FrontEnd Developer) prepared some brief introduction to traditional unit testing and, what is more interesting, snapshot testing, which is an innovative way of writing tests without using assertions.
The whole point of presenting Jest to people was to encourage them to write tests with fast, zero-configuration tool with great support from the community. It is a testing framework, which means that it doesn't need an extra setup to start working with. Need to write unit tests? Jest has got you covered. Need a slick CLI tool for exploring your test suites? Check. Using Typescript or Flow? No worries, it' supported out of the box.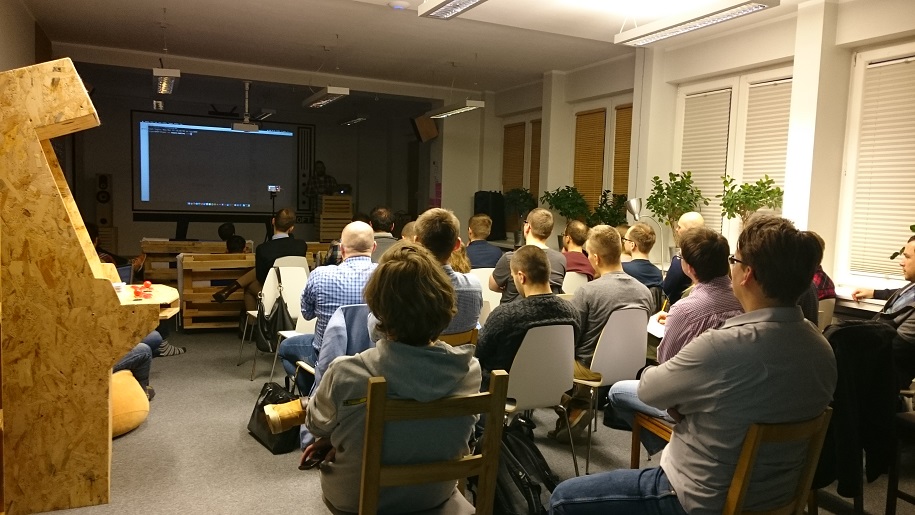 What's next?
React'up was announced with a three-week notice. To be honest, we treated the first meeting as a kind of experiment. Needless to say, we were pleasantly surprised and excited that the response and final turnout was pretty great. We hope that React'up #1 will open a series of meetings, with speakers from various companies who will participate in the upcoming events and share their experience in working in React environment.
Based on the positive response to React'up, we are planning to meet again, this time on a bigger scale. So, stay tuned...
Here's the link for React'up live stream
---